I've recently developed a powerful lust for a so-called cruiser bike. I'm not sure if there's an official definition of the genre, but to me it's any bicycle that exhibits a combination of mechanical simplicity, out-of-the-ordinary styling, and an emphasis on comfort over speed. It's prettier than a commuter bike and less, um,
focused
than a mountain bike. A single-speed is desirable; fixed gear is negotiable.
Here are some potential candidates.
The Charge Plug Grinder meets the criterion of simplicity, with a rear hub that when mounted one direction is a single speed fixed gear and when reversed provides a single speed freewheel. You can also quickly remove the rear brake and cables to clean up the lines even more. Still, it's not the most stylish choice.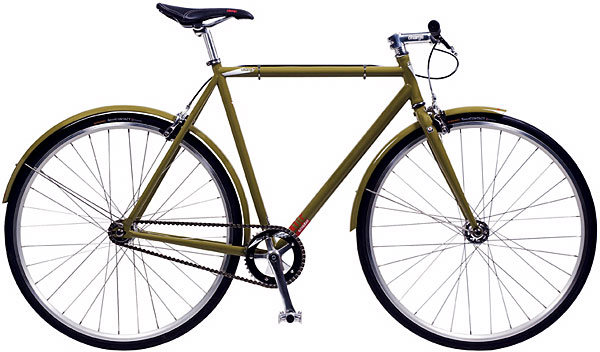 The Firmstrong Urban Delux is a monstrous limo of a bike with a retro steel spring fork. I'm guessing it weighs about 80 pounds, and probably handles like a rhinoceros. But it oozes beach-cruiser style.
Trek's District Carbon is an enigma. It costs almost four grand, weighs less than 16 pounds, and has high tech race-worthy features out the wazoo, like a handmade carbon fiber frame and 16-spoke aero wheels. But it's a single speed and sports a belt drive. (There is a cheaper sibling, the District, for a third of the cost, but its shiny aluminum frame doesn't match up.) This bike screams "richer than thou hipster."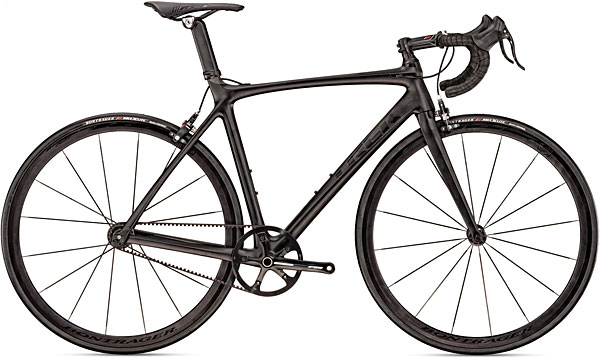 Then there's the Nirve Cannibal, a bike that meets all the criteria. It's a mixture of high tech (front disk brake) and retro-nasty (3" rear tire, chopper-style chromed fork, and in-your-face graphics). Too bad it's currently out-of-stock.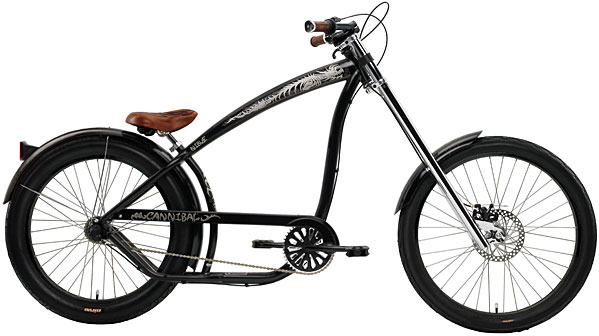 And, finally, for comparison purposes there's the tried-and-true Electra Townie. Most of Electra's bikes look pretty much the same, and they're really too mass-produced to be eye-catching...unless you live in a city like Midland, Texas. However, with a rear derailleur, the bike doesn't meet the simplicity criterion.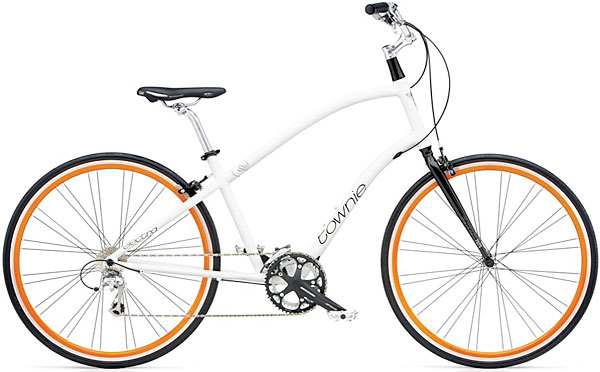 I'd love to have the Trek but $3500 is a steep price to pay just to make a statement that most people wouldn't understand anyway. The Cannibal might be a bit too radical, and I've already got one bike that's 10 feet long so the Delux is redundant. The Plug Grinder is too utilitarian in appearance, and the Townie is a cliché.
Maybe I'll just stick with my 20-year-old Red Shred after all.