With a price starting at almost $4,000 (before shipping from the UK), it's not likely that I'll ever own an
ICE Vortex
, but that doesn't prevent me from drooling over it.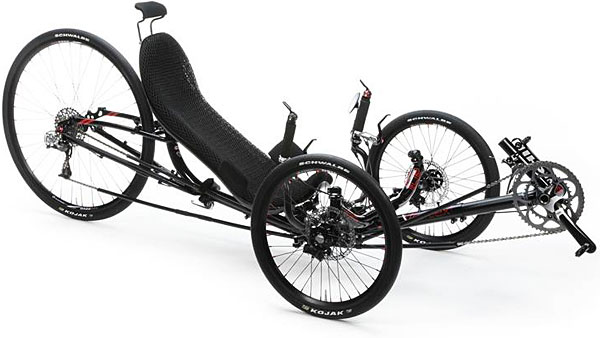 This is one good looking, beautifully constructed trike. Carbon fiber seat, folding frame, dual disc brakes. 33 pounds is feather weight for a trike.
But I must confess that another attraction is the excellent design of ICE's website. If you take a minute to visit the above link, and click on the various controls to rotate the photos and view details, you'll quickly see what I mean. And the cool thing is that the site uses no Flash. The scripts that pop up the additional teasers, do the image rotations, and display the detailed photos and descriptions are all
jQuery
, meaning that it all works just as well on an iPhone as on a desktop with 27" monitor. And every photo can be viewed at full resolution; some of the detailed images are >12 megapixels.
It's a self-serving statement, perhaps, but companies should never underestimate the value of a well-designed website, especially one that works - and works well - on all devices.