Christmas is not about the gifts. Well, not
entirely
. But it is at least a little bit about the gifts, and I know you're anxious to see how yours truly made out in that regard. Short answer: awesomely. To wit...
Gaudy Skull
My mother gave me this Mexican ceramic cow skull and it's muy fabuloso. Its 40" horn-spread will make a colorful addition to a patio wall. And before my fellow Ags give me a hard time about having anything related to longhorns, keep in mind that this is a Dead. Cow. Skull. If someone wants to connect that to a college in some fashion, knock yourself out.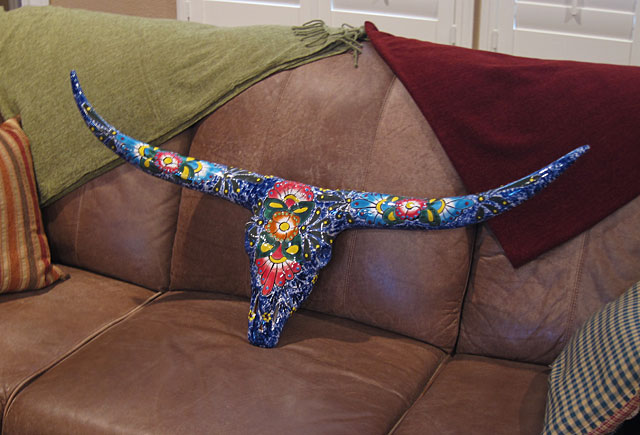 Terror From Above
My brother and sister-in-law surprised me with a
Parrot AR.Done 2.0
- an awkward name for one of the coolest toys in existence. It's a remote-controlled quadricopter that responds to flight commands sent via a smartphone or tablet, using its own built-in WiFi network. The 'copter has two cameras, one of which films HD video.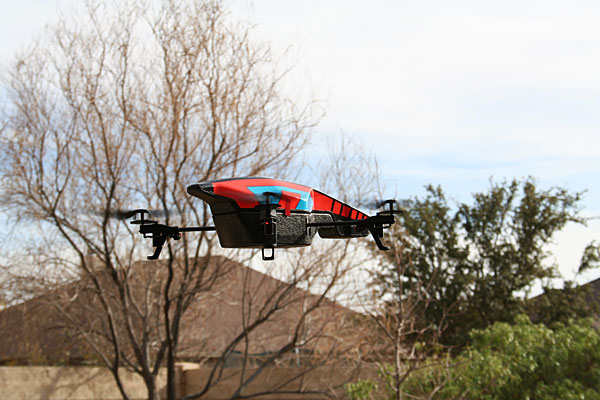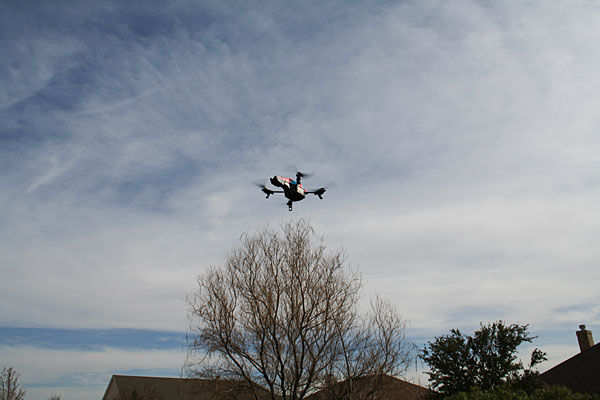 I'm just starting to get the hang of flying it (I crashed and broke it on its maiden voyage...fortunately, it's easily repaired), but soon I'll be able to spy on all the neighbors, which has been my dream for years.
Teensy Pictures
Last, but certainly not least, Debbie went over the top and gave me a new Canon
100mm macro lens
and
ring flash
for my DSLR camera. So, prepare yourselves for an onslaught of very big photos of very small stuff, such as...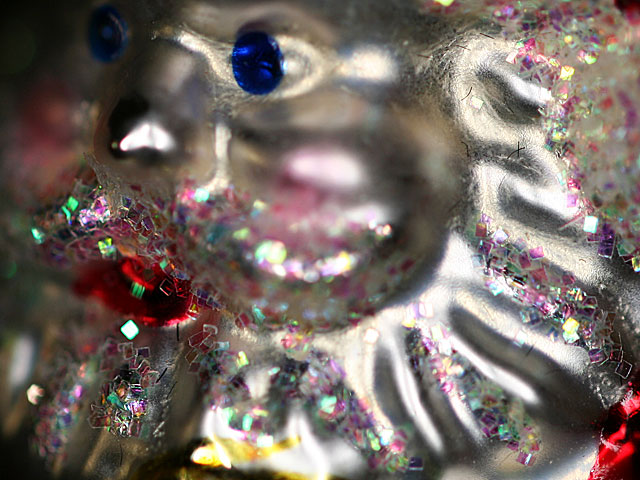 Tiny Christmas Elf

Tiny palm tree frond
Although my intent with this post was not to make you envious, if that turns out to be the case, then my work here is done. Enjoy your new socks!