Update (3 hrs later): That didn't take long. It's gone!
If you're in the market for a potting table/outdoor serving buffet, and you live in the Midland/Odessa area, have I got a deal for you! Free to the first volunteer who will come pick it up, I present the following: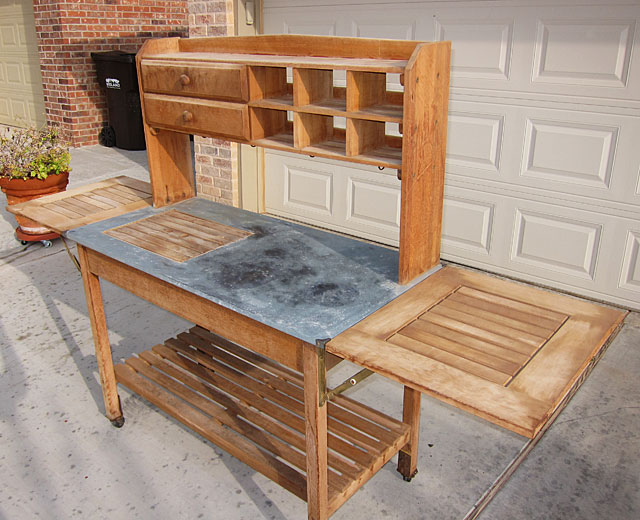 This caster-mounted table features folding end leaves that extend the width from 48" to 87 1/2". It has two wide drawers and six cubby-holes. It also features a well-patina'd metal work surface (and by "well-patina'd" I mean that it's almost impossible to remove Midland water spots from anything!) and an integrated, removable plastic bin for storing potting soil (or ice, if your usage moves in that direction).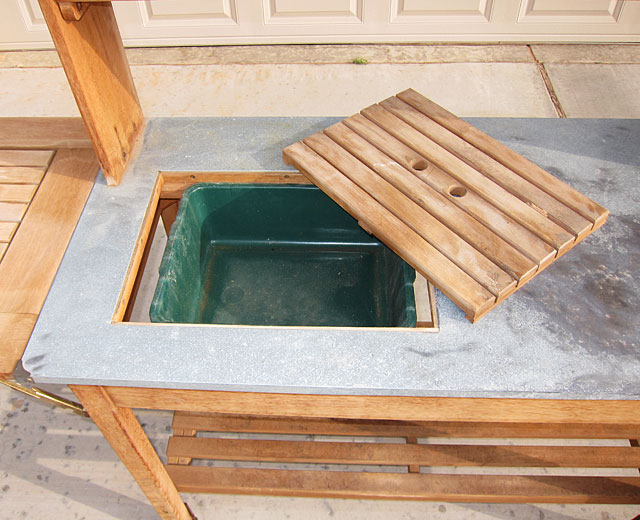 Actual dimensions are as follows:
Width (leaves folded): 48"
Width (leaves out): 87 1/2"
Depth: 23"
Height (to top of shelves): 59"
Condition is fair-to-good. It's sturdy but has a few miles on it. Not something you'd put in the house (unless you take it on as a reconditioning project and then it might be an entirely different animal), but great for a greenhouse or other work area.
If you're interested, email me at info@ericsiegmund.com to arrange pick-up.