Debbie was tending to the front flowerbeds yesterday and called me to bring the camera. Here's what she spotted on a photinia.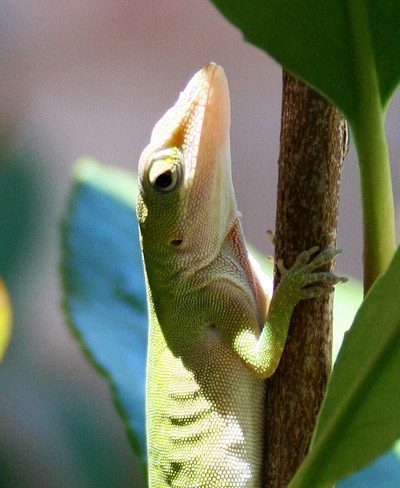 For a full-sized version of this photo,
click here
.
It's a
green anole
, a lizard that is found throughout the warmer climes of the US, but only infrequently spotted in our neck of the woods. They eat spiders, cockroaches and crickets, so they're quite welcome in our neighborhood.
Here are a couple more photos: