We brought a nice lantana back with us from Fort Stockton, a birthday gift for my wife from my brother and sister-in-law. After it was situated on the back porch, Debbie called me to take a photo of what might have been a stowaway on the trip home.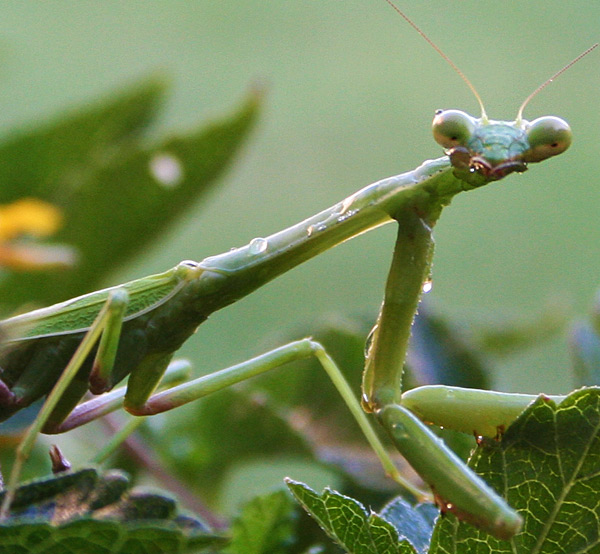 He's wet because she sprayed him with a hose before she realized he wasn't a grasshopper. I think he's a little miffed, if the expression on his face is any indication.

It's also more than a little creepy the way he follows your movements with his head and eyes.