We picked our first two pomegranates this evening. The softball-sized fruit looked so red and shiny, we just couldn't resist finding out whether they were really ripe - or just looked that way.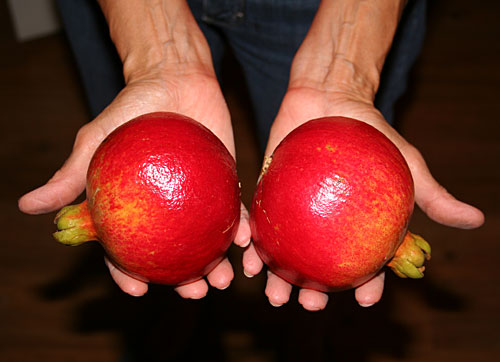 Debbie halved one of them and the fleshy seeds certainly looked ripe.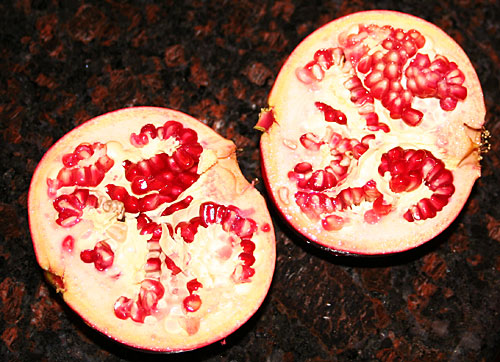 As it turns out, we might have been a week or so premature, but not being a pomegranate expert, I could be wrong. The fruit wasn't as sweet as I expected, but it was quite juicy and not at all unpleasant.

Pomegranates are a lot of work to eat. I suppose some people eat the seeds, but I prefer to just mush a mouthful around to get the juice and then spit out the remnants. Debbie mashed the rest of the fruit through a strainer (we don't have a juicer) and pronounced the juice quite good.

Our tree has at least a dozen more of the fruit in various stages of ripeness. It will be interesting to see how many of them ripen fully before the weather gets too cold.