I was driving north on "A" Street this morning, returning to the neighborhood after a quick run to the bank, and caught a flash of movement across the road. I pulled over, grabbed the little Sony point-and-shoot that I keep in the car for just such occasions, and got this: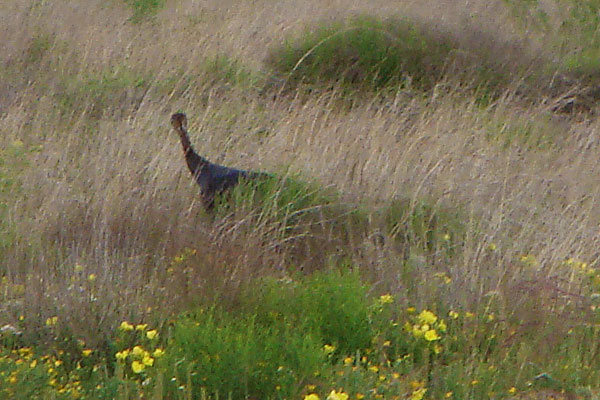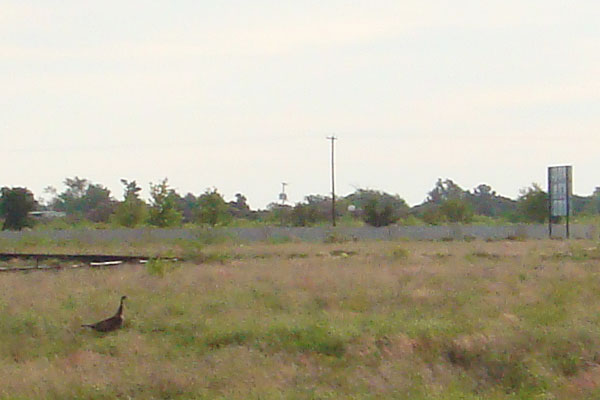 Yeah, I know; it looks like the Loch Ness monster but it's actually a wild turkey. I've never seen one around Midland. I apologize for the lack of detail in the photos but this bird was quite skittish and my camera was maxed out. Anyone else ever seen a wild turkey this close to the Midland city limits?
Another cool thing. When I got out of the car to take the second photo, I glanced down and spotted this wildflower: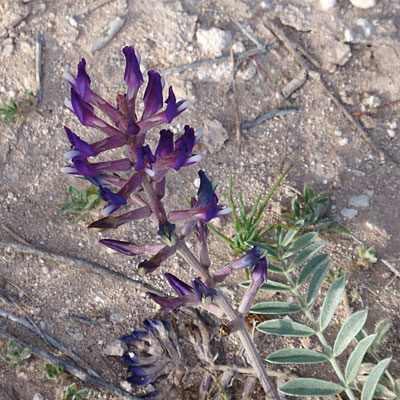 It has a vague resemblance to a bluebonnet, but the color is amazing. I was as impressed with the flower as I was with the bird.