I glanced through the window on our front door and saw this fellow crouching on the porch.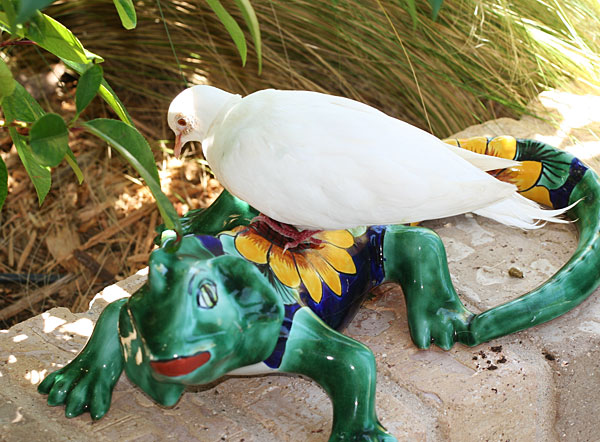 At first, I thought it was a pigeon, but after observing him for a while, I'm pretty sure it's a dove. I've seen white wild doves before, but they are not common.
He seemed a bit wilted by the heat, but not overly distressed. I walked within two feet of him several times and he didn't back away. Debbie put out a shallow plastic bowl of water and he climbed onto the side and took a few drinks. Later, he walked over and conquered the ceramic iguana.
After about 20 minutes of investigating the flowerbed and surroundings, he disappeared. I'm sure it's an omen, but darned if I know of what.