Several people have asked whether we've spotted any horned lizards this year, and we're happy to reply with an emphatic "yes." We've sighted them on almost every walk or bike ride, and seen them from the car driving through the neighborhood. I wouldn't say that we're overrun with the little rascals, but they definitely seem more numerous than in seasons past.
Yesterday, I glanced out my office window and spotted this one on our flowerbed's brick border. By the time I grabbed the camera and got outside, he was lounging against a stand of Mexican feathergrass, apparently striking an intentional pose.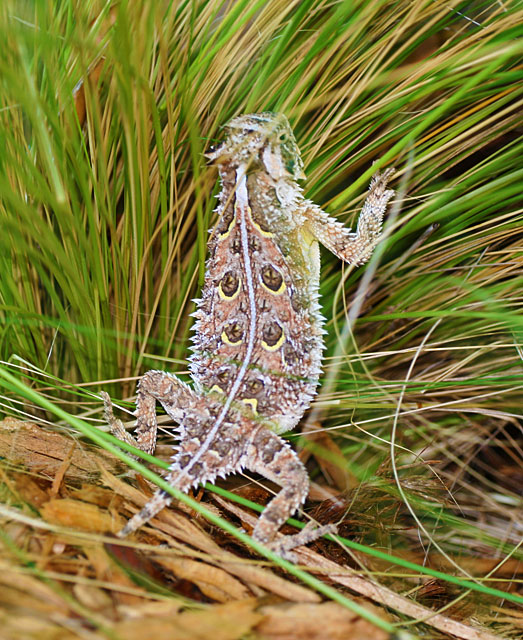 I understand that the lizard's dwindling numbers is attributed to increased use of pesticides, encroachment on habitat by human development, and the severe drought conditions that have thankfully eased this year. It's good to see them back.