I won't go so far as to say that it's worth driving 200 miles just to see it, but if you happen to be in Fort Stockton (or anywhere close by), the town's new visitor center is worth, well, visiting. This multi-million dollar installation - at the intersection of Main Street and E. Dickinson Blvd. - incorporates a lot of symbolism representing the area's historical and commercial contributions.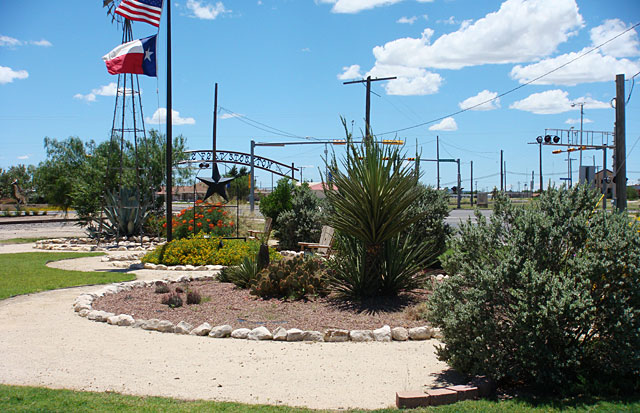 The large steel span and signage across Main Street (and close by Paisano Pete, the world's largest roadrunner) serves as a gateway to the historic district where many buildings from the old fort have been restored.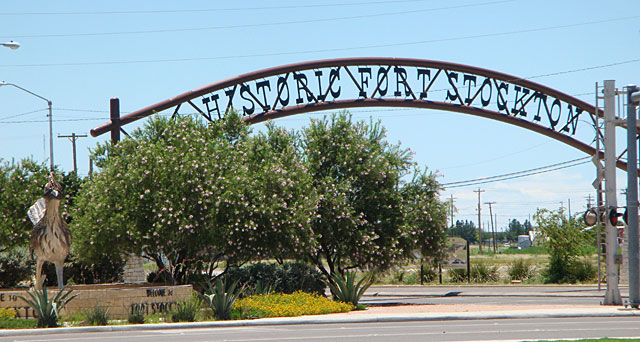 Larger-than-life weathered steel cutouts evoke the varied cultures of the earliest inhabitants of the region: American Indians, Mexican vaqueros, settlers coming through by covered wagon, US Cavalry soldiers.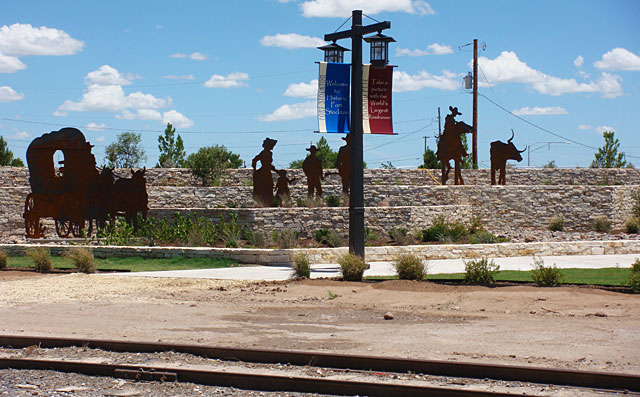 The visitors center also spotlights the region's significant contribution to meeting the country's energy needs. It sports a full-sized pumping unit (oil), a big wellhead (natural gas), and the newest installations - working solar panels and wind turbines. These power the visitor complex, and any surplus electricity is put into the grid.
Then there's this: