I don't know what category this goes in, but I picked "Art" because it's the sort of thing that probably draws big bucks in a Manhattan gallery. Heck, for all I know it really is a piece of performance art: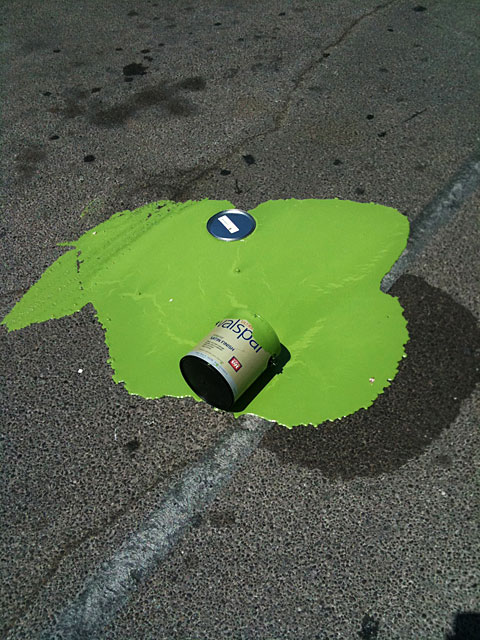 It wasn't until I imported this photo - which, incidentally, was shot in the parking lot of Academy Sports this afternoon - that I realized that the dark stain off to the right gives the scene a weird 3D look, making the paint spill and can appear to be floating above the asphalt. That alone qualifies it as art in my book.
Note to whomever lost control of their Valspar: don't cry about it; I can assure you that this paint looks much better where it is than where you had planned to put it.