We got 3-4" of heavy, wet snow last night and today. It's not that unusual to have snow in West Texas, but we usually get the dry variety that stays on the trees and shrubs only as long as it takes for the first gust of wind to blow through. But this was snow of the snow angel-making, limb-breaking, snowball-cranking persuasion. And it was quite beautiful, despite its pain-in-the-rear potential.
Here are a few random scenes from around the neighborhood to commemorate the occasion.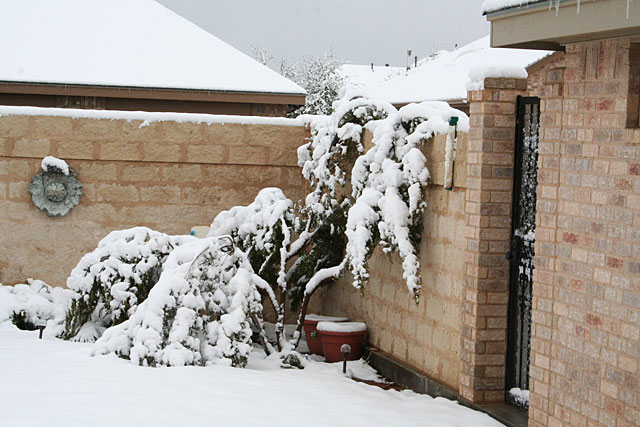 The wax myrtle in the back yard wasn't exactly thrilled with its new coat...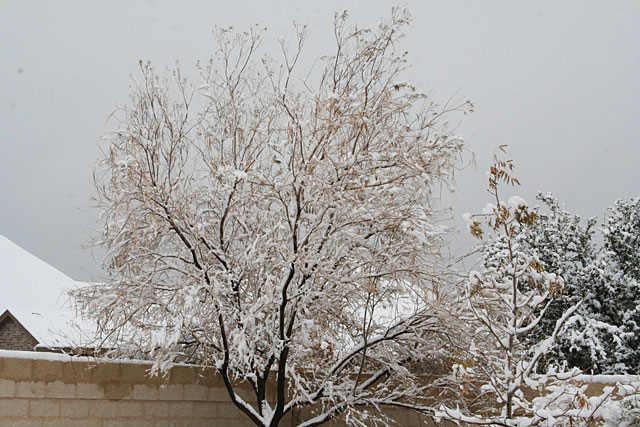 ...but the desert willow was stylin'.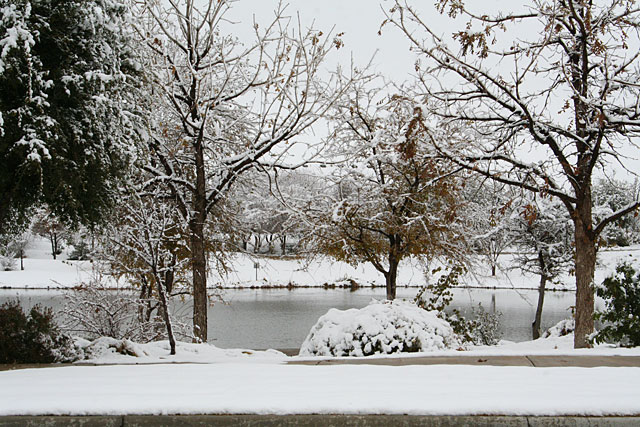 The neighborhood pond is simply magnificent when it snows.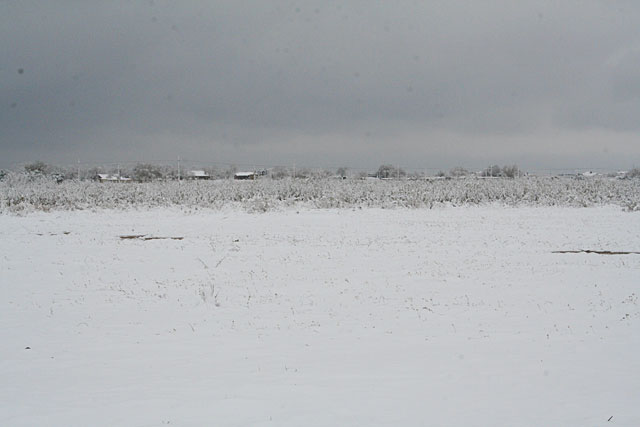 The snow turned a sad, drought-stricken pasture into a semi-surreal postcard.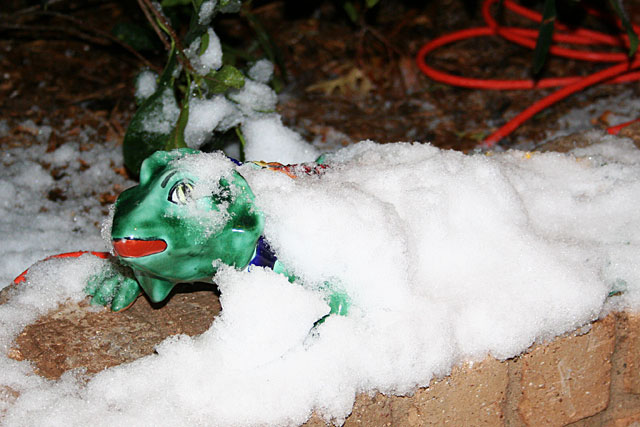 Our ceramic iguana was not amused...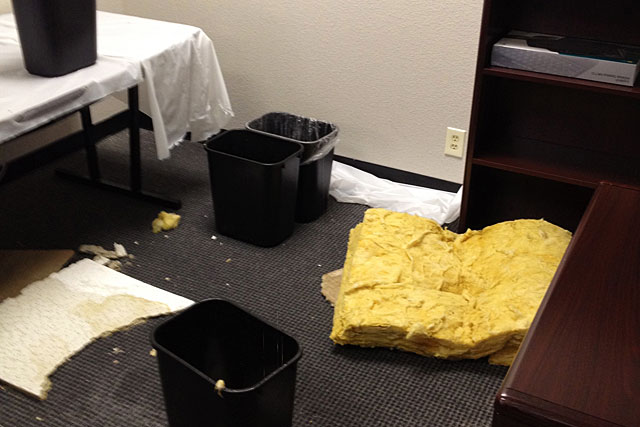 ...and neither was I when I arrived at my office to find that melting snow had found its way out of the cold.