Her:
Did you see
this article
in the paper, about the woman who attacked a man with a hammer because he wouldn't marry her?
Him: Yeah.
Her (laughing): Wow. I wonder why he wouldn't want to marry her?
Him: Sounds like a marriage made in heaven to me.
Him: Still, he probably missed an opportunity. Not every woman is handy with construction tools.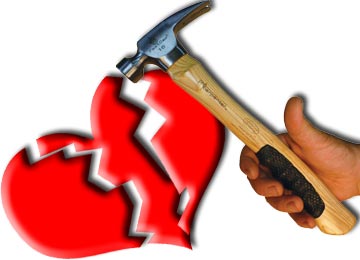 Actual Crime Scene Artist Re-Creation