We're really enjoying our new iPads, although I think I'm getting along better with mine than Debbie is with hers. According to Apple, the iPad is a bit heavier than its predecessor, and while I can sort of detect that extra weight, she's experienced it up close and personal, as it were. (As it was? As it is? As it ever shall be?)
In fact, she may be the only person on the planet who's experienced self-induced blunt force trauma via her iPad, and not just once, but twice. See, she likes to read in bed and...well, here's a professional artist's rendering of the brutal sequence of events that will tell the story better than I ever could.
Artist's Rendering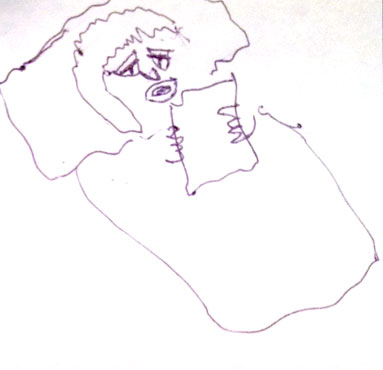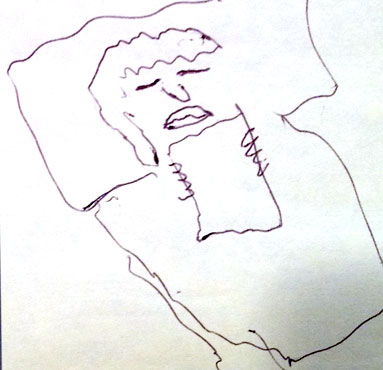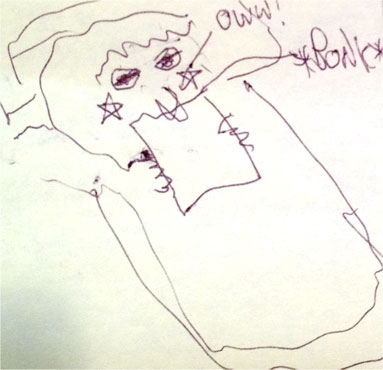 Thus we see the hazards associated with attempts at nocturnal multitasking, wherein reading while sleeping with a heavy object hovering over one's face can lead to a literal rude awakening. And, believe it or not, there was blood. I told her she's going to have to start sleeping in a football helmet with a faceguard.
The first time this happened, I threatened to blog about it, but relented and chalked it up to "just one of those freakish things." But twice makes a meme and we're all about memes here at the Gazette. Plus, I told her I was going to do this. But you're my witness, in case her heavy iPad lands somewhere else tonight, if you get my drift.