Alert Gazette reader Joe Lee correctly identified
the initial aerial photo
in this series as the
Yates oil field
, located in Pecos County. As indicated below, the town of Iraan is in the northeast quadrant of the photo, and the Pecos River meanders down the east side. The Yates field is one of the largest oil producing properties in the US; more than one billion barrels have been pumped from the field and it's still active.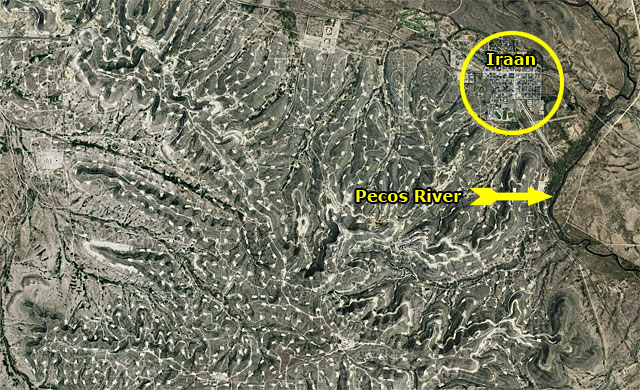 Ready for the next mystery scene? This one focuses on one of the most significant natural wonders of West Texas. It's a beautifully desolate area (OK, not that unusual for our part of the country), but that doesn't stop it from attracting thousands of visitors each year.
Click on the picture to see a larger version (opens in a new window or tab).