I'm pretty sure we're setting some kind of rainfall record in Midland, Texas today. While it's not unusual to have monsoonal downpours in September, it's been years since we've actually experienced one.
I'm of the opinion that, except for reasons of bereavement or illness, there's no such thing as a bad day off, especially in weather like this, so I took the opportunity to stroll around our neighborhood park, protected by an umbrella, and snap some photos of the result of the rain that started early this morning (and continues as I type this).
Those of you in more moist climates may roll your eyes at making such a to-do over something that seems commonplace to you, but we've just received more rain in the past six hours than we got during the entire year of 2010. It's hard to overestimate the value of this precipitation to our region, in ecological, economic, and even psychological terms.
Except for the mosquitos, of course.
Well, anyway, here are a few pictures that might be meaningful to those of you who have visited our neighborhood.
I emptied the gauge at this point because I wasn't sure how much more rain we'd get.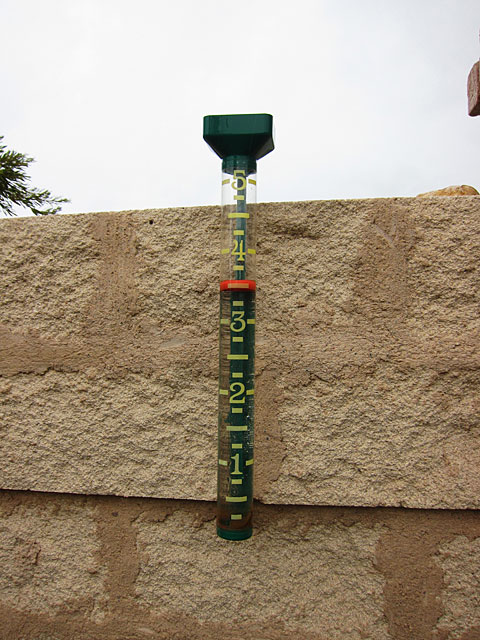 Need to set up the follow two shots. The first was taken last weekend, on a [dry] Sunday afternoon. The second is from this morning, from approximately the same perspective. The bird has mysteriously vanished. I'm pretty sure it didn't drown, though.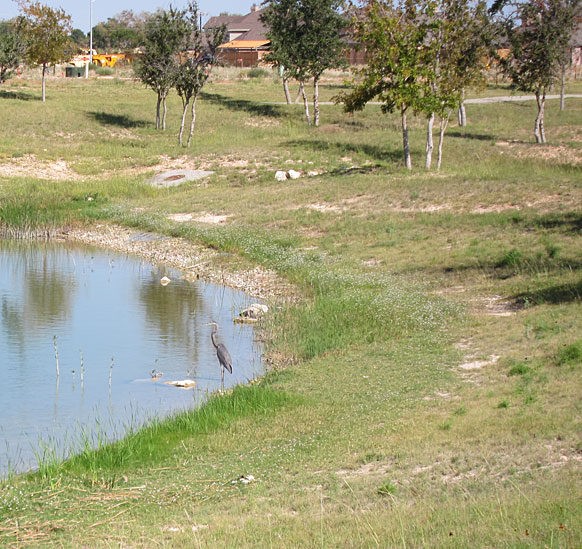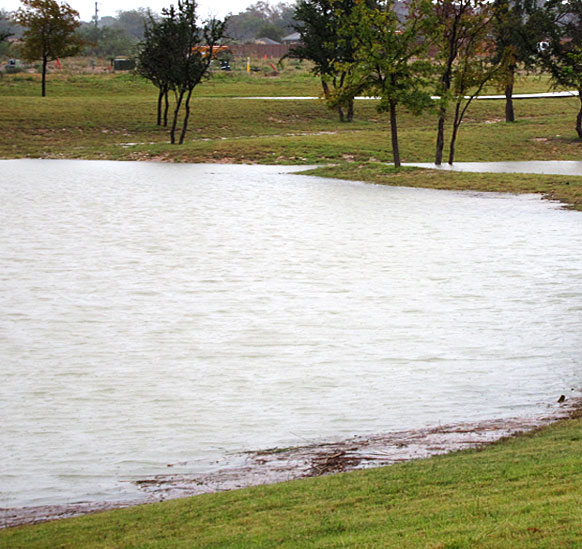 If you've been to our south pond, you know that the dock usually sits a couple of feet above the surface of the water. Research has shown that docks that sit above the water are more effective for most purposes, although geese tend toward skepticism.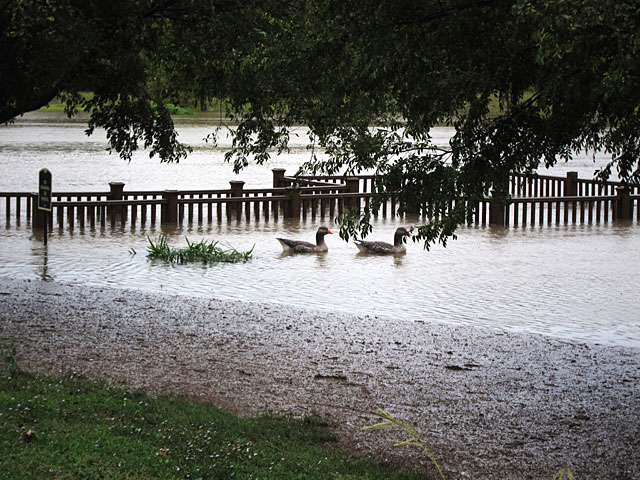 Trees are generally scofflaws and/or contemptuous of accepted societal norms.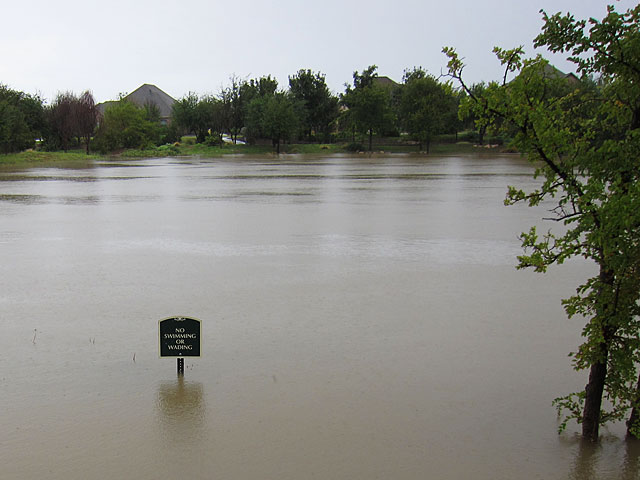 This is why we love the rain. OK, it's misleading to imply that purple sage blooms because of the rain, or even in anticipation of it; in reality, it kinda does its own thing, oblivious to our tendency to attribute intentional prophetic meteorological insight to its life cycle. But it's still prettier in the rain.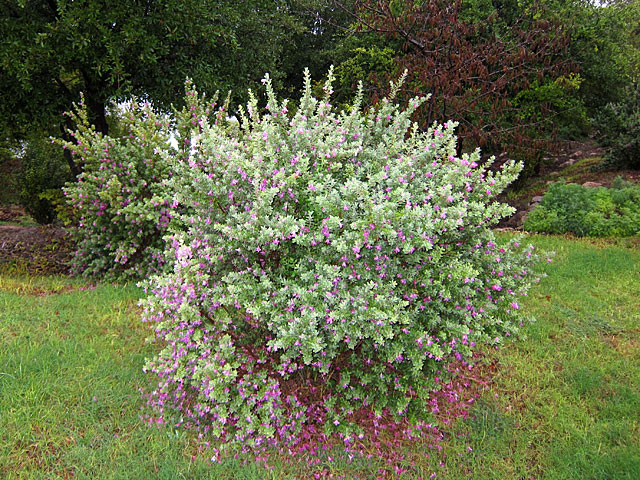 The stream bed wasn't really much more frantic than usual, although there were signs it had overflowed its banks a few hours earlier, but scenes like this are a good reason to live in our neighborhood.