Doves don't strike me as being the most intelligent members of the avian world, if only because of how often they seem to knock themselves silly by flying into our windows. But their silliness can also be sort of tranquil, in the right setting.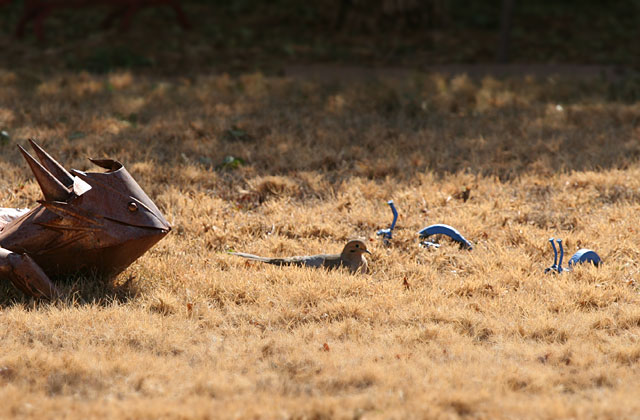 This guy (gal?) apparently decided he (she?) was among friends, regardless of the vaguely menacing and/or hungry look on the
big metal horned lizard
in our back yard. Perhaps he figured if the blue ants had survived, his chances were also pretty good.