It's not really my intent to turn this into an oil and gas blog, but I go where the muse takes me, and she's apparently spending a lot of time lately in the oilpatch, having heard about the healthy salaries and acknowledging that being a muse doesn't pay like it used to.
Below are some photos that were forwarded to me from an unnamed source, showing the results of a Frac Job Gone Wild (not to be confused with a Spring Break phenomenon).
Frac jobs are routine - and routinely dangerous. There are all kinds of Bad Things that can happen when pumping huge amounts of fluid into the ground at tremendous pressures, and even the best preventive measures can't always thwart a malevolent combination of physics and Mother Nature's bad moods. In this case, the casing (which is heavy pipe cemented in place throughout the length of the well and designed to address a variety of issues, from groundwater protection to wellbore integrity) parted and blew out of the hole, becoming the world's scariest javelin. Fortunately, there were no fatalities and only one injury (the person in the cab of the demolished truck suffered a concussion).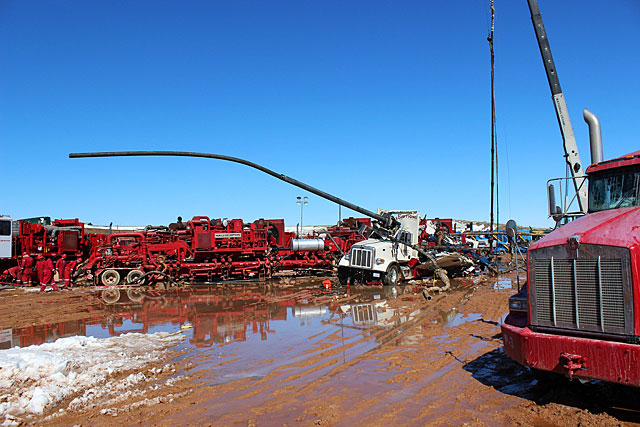 How would you like to call your insurance company about this?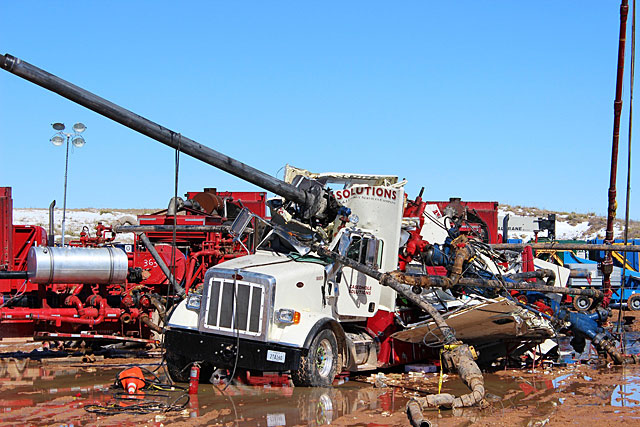 Hard to believe that the guy in the truck survived.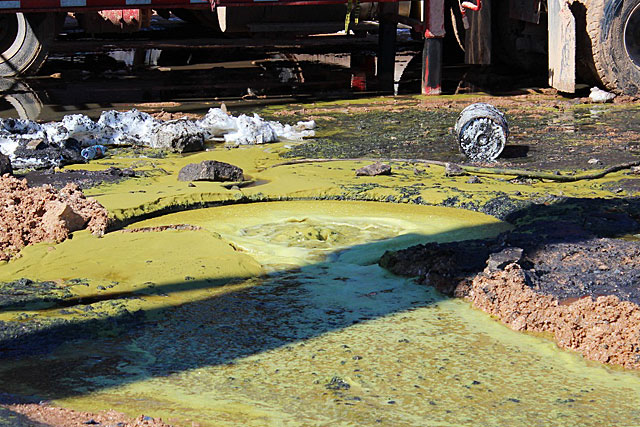 This is the well itself...or what's left of it.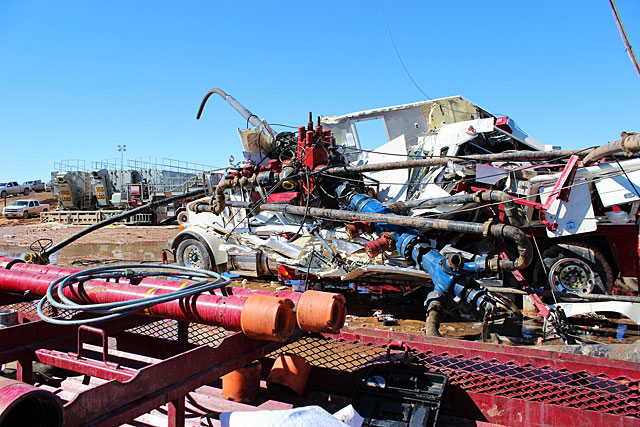 I'm no expert but I'm pretty sure this isn't what a well site is supposed to look like.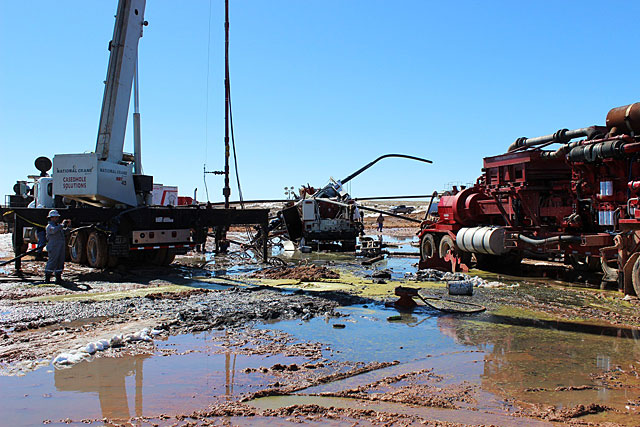 We normally see scenes like this from Siberian oilfields, not Texas locations.
If you ever question why oilfield salaries seem inordinately high, this illustrates one very good reason.