What we
thought was an ice storm
was just a mild precursor to what happened overnight, as we awakened to a quarter-inch coating on, well, everything.
There's a certain amount of beauty in such events - not enough to make us wish for more of them, of course - as ordinary things are transformed into alien objects. The fun and games cease, however, as soon as injury occurs.
9:00 a.m.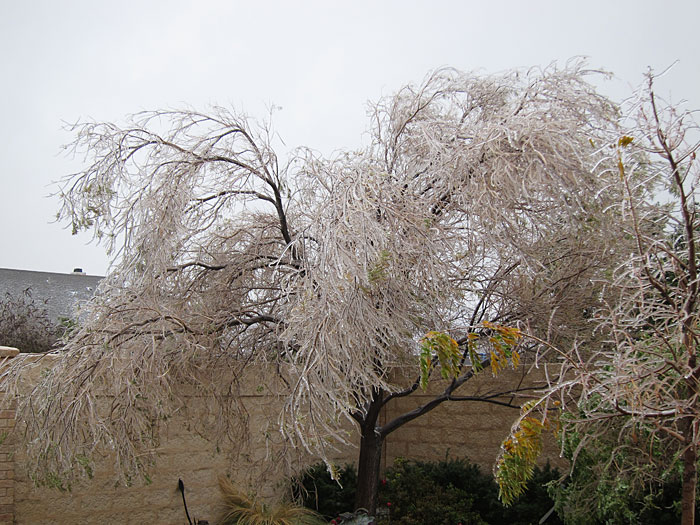 1:30 p.m.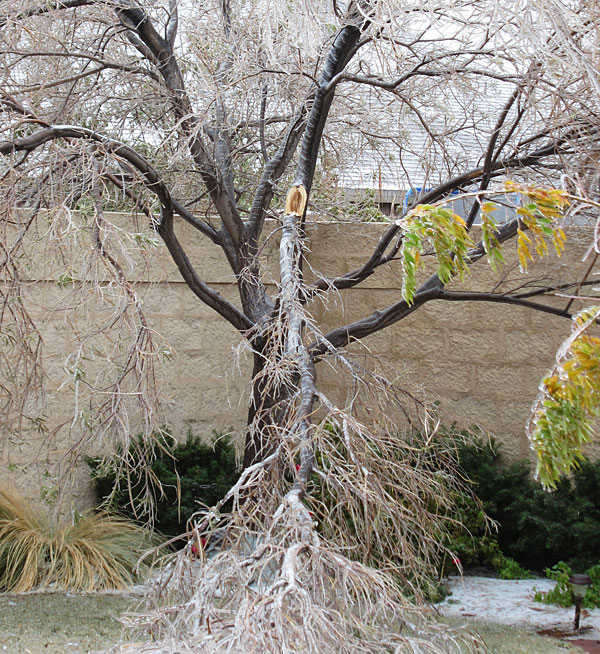 It's not as if we've lost a major limb from a decades-old oak tree, but this is going to leave a permanent mark on the desert willow in our back yard. All we can do is hope that things thaw out before we get a gust of wind that snaps another over-burdened limb.