It's a beautiful day in the neighborhood, a beautiful day to shoot something good...
Well, it was actually a nice day to attack some winter weeds in the lawn. The sprinklers ran last night, and some of the pseudo-dandelions still retained some water drops. I think the lesson here is that accessorization is the key to making ugly things pretty.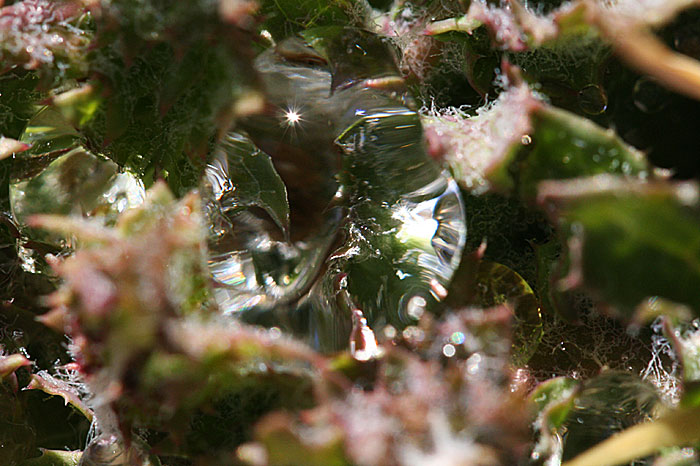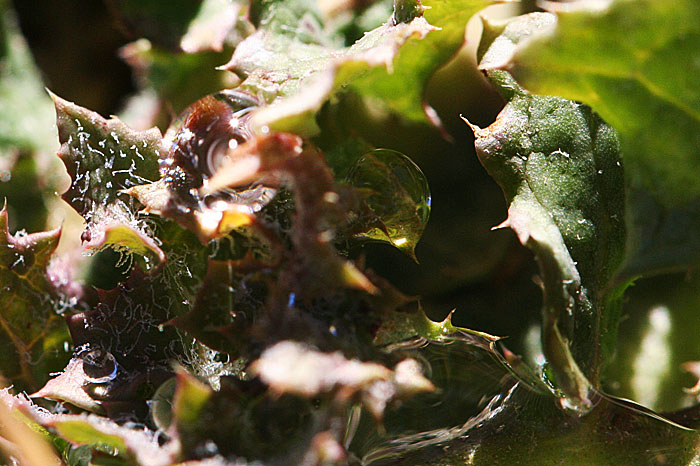 Another lesson is that beauty is temporary, as this weed now resides in the bottom of a trash can. Life can be cruel.
Speaking of cruel things, this breaks my heart: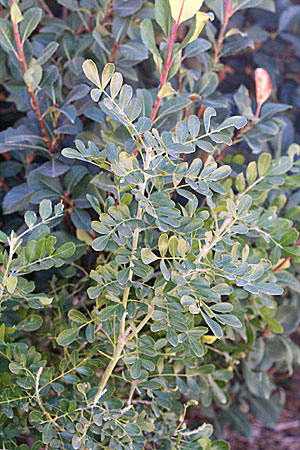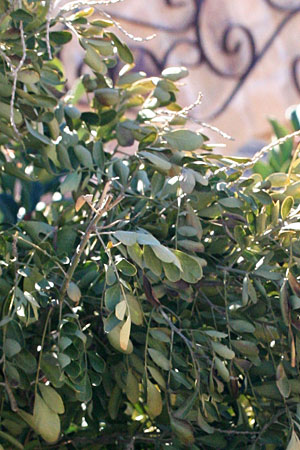 The photo on the left shows one of our Texas Mountain Laurels, in Happy Happy Mode. The photo on the right shows another one, just a few feet away, in Time To Break Out the Burial Clothes Mode. While the leaves still have a semi-healthy-looking hue, they're dry and fall to the ground at a touch. I have no idea what's causing this, but I'm pretty sure the tree is beyond saving. Perhaps spring will prove me wrong. I hope so.