The barn swallow nest on our front porch that provided
some video footage last summer
is once again occupied. However, I haven't noticed the presence of baby birds, and my curiosity got the better of me this afternoon. I mounted my GoPro on an extendable monopod, connected it via wifi to my iPad so I could monitor the footage, and did some detective work. Here's what I found:
I've never seen this before. Is it unusual for baby birds to share a nest with unhatched - but viable - eggs? I hate to be pessimistic, but I'm afraid two two eggs are not going to hatch...seems like they should have by now. I'll let you know if and when anything changes.
While I was out, I noticed an interesting insect crawling on the lone black-eyed susan bloom, so I swapped the GoPro for my macro-lensed DSLR.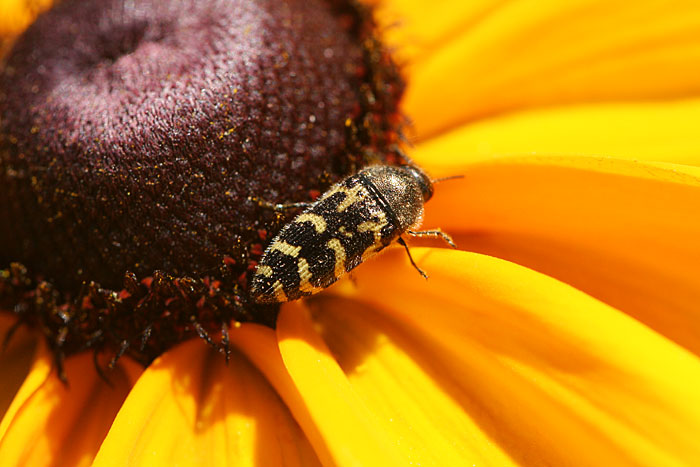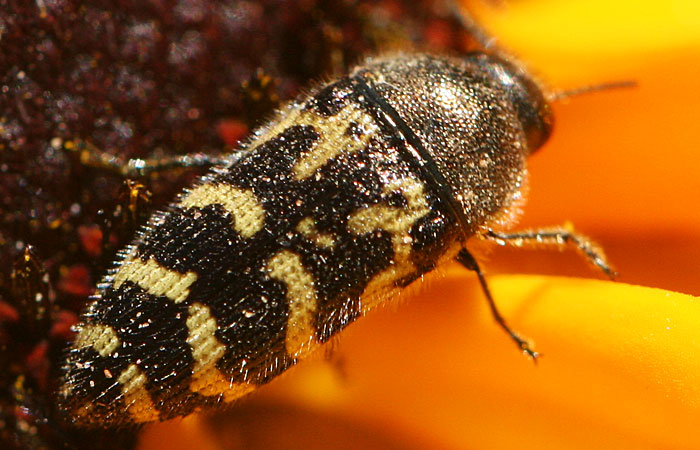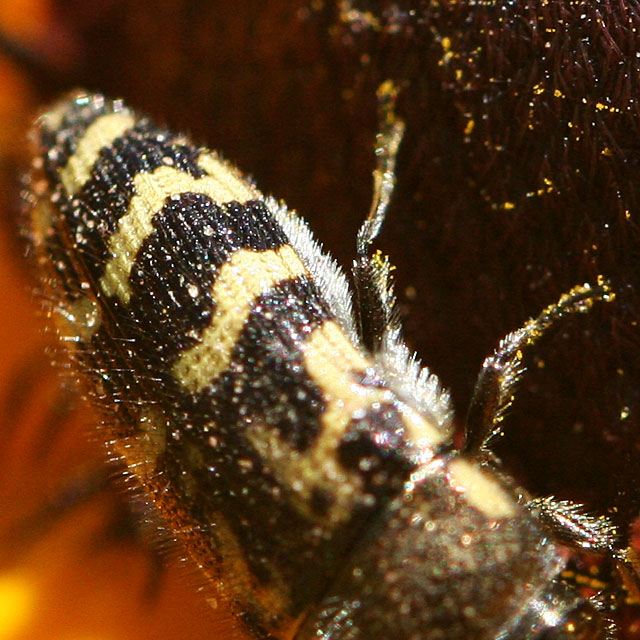 I couldn't i.d. the insect. It flew away, and the presence of wings under the carapace seems to indicate that it's a beetle of some kind (we've touched on
the bug-vs-beetle distinction
in these pages), but I couldn't find anything close to a matching photo despite extensive research (which, for me, means 3 1/2 minutes looking at Googled images). If you have an idea, feel free to share it. Anyway, from a distance it wasn't too impressive, but up close, the sparkling carapace and delicate hairs glistening in the sunlight were a revelation.