MLB was trimming the ground cover on the east side of our yard and when she pulled back a section from the wall, this is what she found: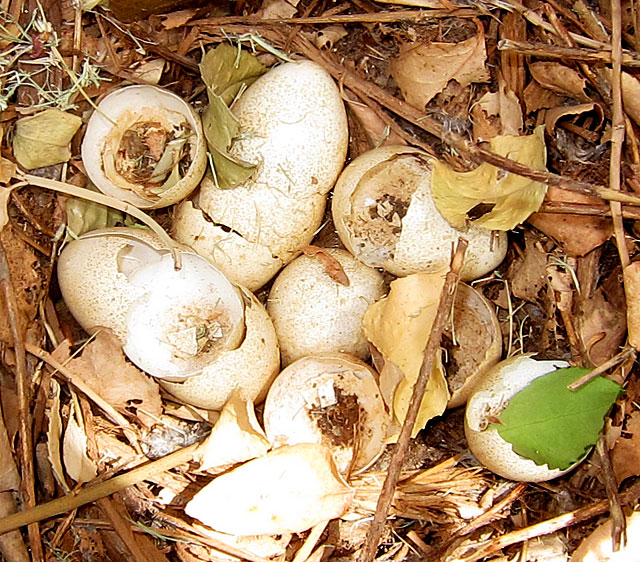 As perceptive Gazette readers - which is both of you, I believe - will recall, we recently had a
family of quail in our back yard
, including nine chicks. And I'm pretty sure there are nine hatched eggs in the above photo. So, exercising my excellent deductive skills, I have concluded that this
could
have been the nest from whence they sprung.
However, I'm not going on record with a conclusive statement because there's always another possibility...