First, listen to this:
No, that's not Donald Trump's mating call*. It's the dulcet tones of the
Black-crowned Night-Heron
, a bird that I have heretofore never seen, but one appeared on the banks of our neighborhood pond a fortnight ago.
MLB and I were out for a late afternoon walk and I just happened to have a camera with me (gee...what are the odds?). I took a picture of a bird on the bank, and later in a tree where the skittish fellow landed after he tired of my attention.
(Please try to overlook the trash in the water; we had just had a pretty heavy rain followed by some strong winds, and nature was a bit disheveled.)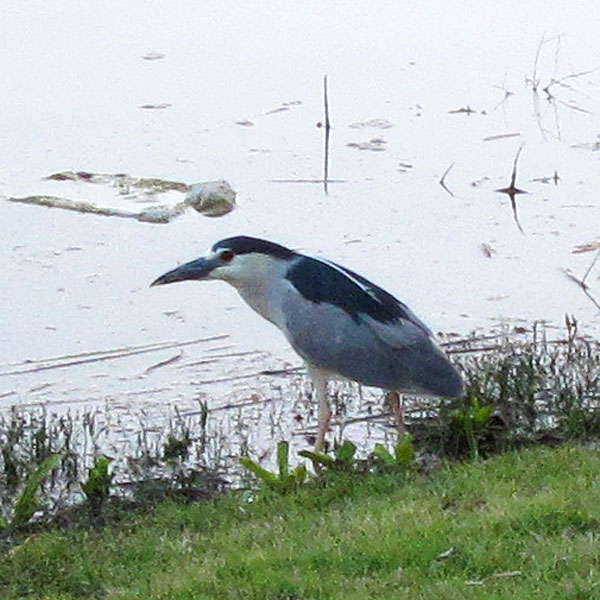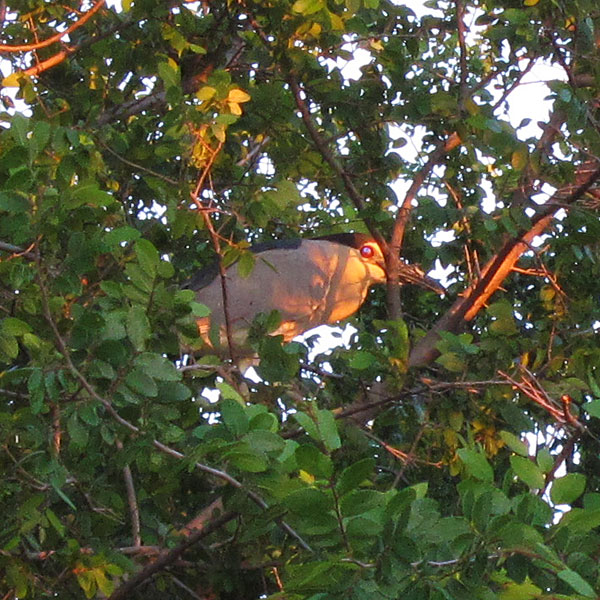 I suppose this particular heron was just passing through; I've not seen him (her?) again.
It's been a good year for birds - or bird watchers, anyway - around here. The
Red-Winged Blackbirds
showed up earlier than at any time in memory. Not only that, but they've been spending more time in our neighborhoods, not just around the ponds where they love to perch on the cattails. We've had them yelling down our chimney for what seems like hours at a time...they don't have the most melodic calls in the bird kingdom. Although, when a bunch of them get going at the same time, the result is reminiscent of a 1950s jungle movie.
They do make good law enforcers, though.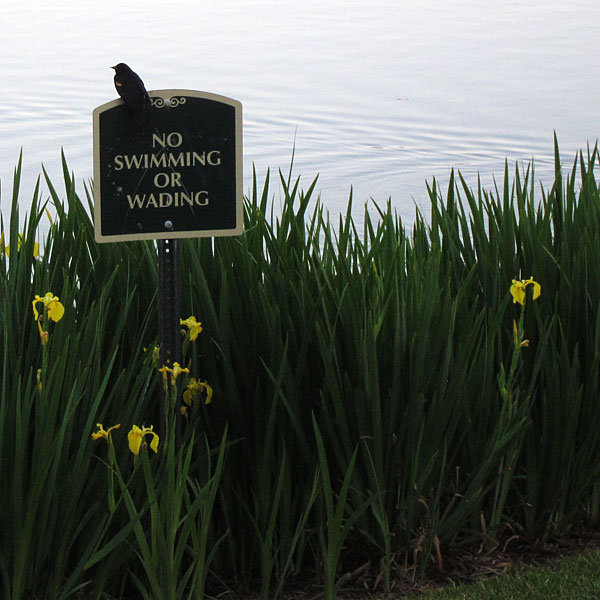 We've also have a couple of mourning doves sitting on eggs in nests they built in our back yard, one on our palm tree, and the other on a baker's rack on our patio. I couldn't resist a massive invasion of the latter's privacy, and I've set up a GoPro over the nesting mom with a plan to do a time-lapse movie of the event.
However, I've just discovered that it could take up to fifteen days for the eggs to hatch, and my camera card won't hold quite that many photos (15 days of one picture per minute is...a bunch). So, I've got a week's worth already and I'll revisit the site later. But here's where the action - if you can call a bird sitting motionless for hours on end "action" - is taking place: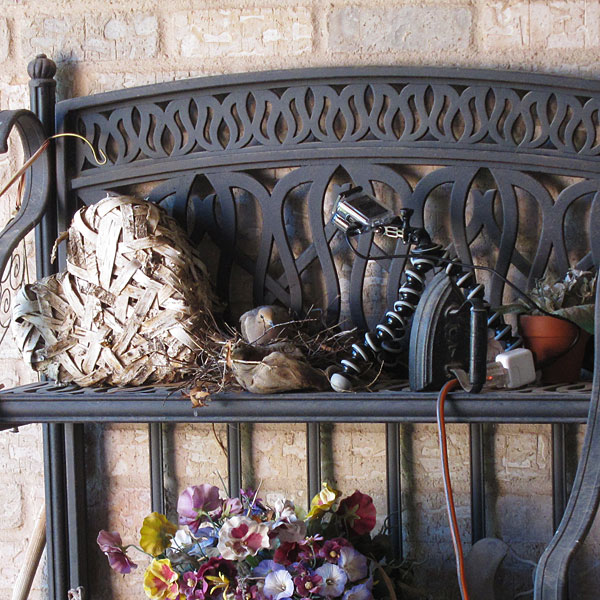 And, finally, I leave you with this picture of a goose. Because, why not?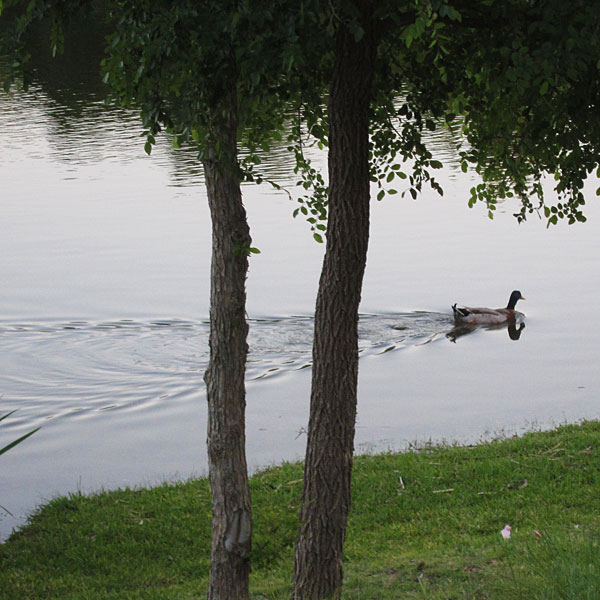 *I'm guessing that Trump's mating call is along the lines of "me me me me me money me." But, that's just a guess.