Alert Gazette readers - and, really, aren't you all? - will recall that I successfully, if foolishly,
released a trapped skunk
a couple of days ago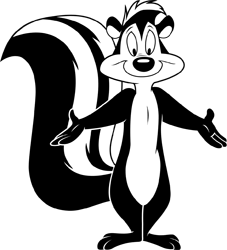 without incident other than an elevated heart rate. I decided to give the trap a night off, but re-baited and re-armed it last night. I figured that a trapped skunk would have learned its lesson and would be focused on less confining dining opportunities.
As with so many things in life lately, I was wrong. It's Biblical: as a dog returns to its vomit, so a skunk does to its sardines (Proverbs 26:11, ORGV [Old Retired Guy Version]).
I was less apprehensive about the release process this time, but I might not have been had I been able to see inside the trap while I prepared to open the door. As the video below shows, the skunk's tail lifted ominously at one point, the equivalent of cocking the hammer on a revolver.
I was a bit fascinated by the absence of any visible reaction by the skunk to the trap door springing shut. It's a fairly violent action, jarring the whole contraption and making a rather loud noise, but the animal was so focused on getting to the sardines I had placed beneath the bars of the cage that it didn't notice. That's probably why gluttony is one of the Seven Deadly Sins.
By the way, much of the following video is sped up 400% for those of you with short attention spans. I move that fast in real life only on special occasions...like when a skunk is in the vicinity.
I think it's time to give the trapping a rest while I contemplate a different, non-skunk-friendly bait that will still be attractive to raccoons. I know raccoons like cat food, but so do cats, and I'm not interested in trapping them, either.