The local raccoon population has apparently spread the word that my sardine-baited trap is to be ignored. For the past several nights, the bait has gone untouched and the trap unsprung. Photographic evidence of raccoon inspectors makes this all the more frustrating.
That's not to say that the setup hasn't attracted other, more exotic animals. A few nights ago, one of the local foxes
actually made its way into the trap
and escaped with the bait. To be honest, though, foxes are pretty ordinary compared to some of the other visitors.
Last night was a great example. Here's what the game camera captured during a brief 10-minute period.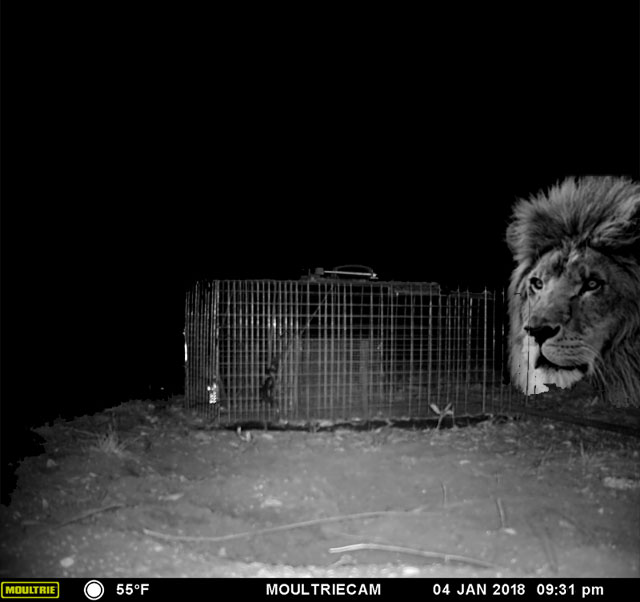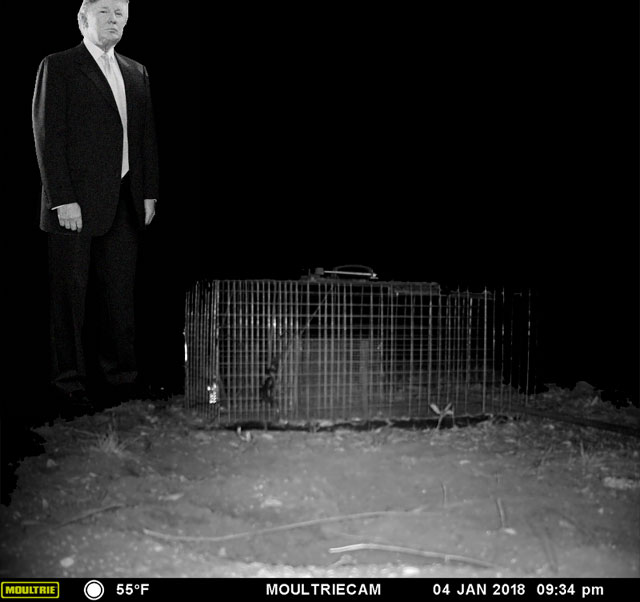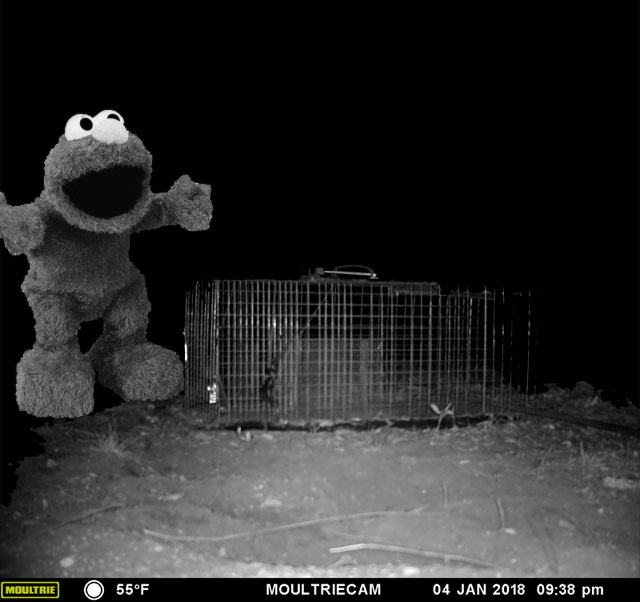 Sadly, I was unable to actually trap any of these creatures, which will likely cause the more skeptical readers to doubt the veracity of these photos. I blame the current Fake News phenomenon for causing otherwise perceptive people to disbelieve concrete visual evidence.