Alert Gazette readers have no doubt noticed the new icons in the right-hand sidebar of each page. In an attempt at shameless self-promotion, I've
stolen
repurposed these social media icons from the interwebz and linked each one to my corresponding account. So, if I'm not posting enough on this site for your taste (in which case you need to seriously reconsider how you're using your spare time), you can check out
Twitter
(for mostly unoriginal content),
Vimeo
(for mostly wild animal video content),
Facebook
(for non-Russian-influenced content, as far as you know), and
Instagram
(for non-moving visual content).
Really, though, the main reason for this post is to plug the Instagram account. I've had the account since at least 2012 (according to the date on the first photo I uploaded...Instagram doesn't tell you exactly when the account was created), but I ignored it for years. Recently, I've started uploading more images to Instagram, and since I'm getting some pretty positive feedback (Thanks, Sandy! Thanks, Kristi!) about them, I plan to continue doing so.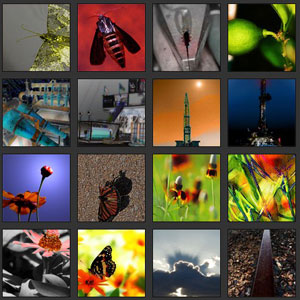 But in the interest of complete transparency, I confess that a lot of what I'm putting on Instagram isn't new. Many of the images that show up there have been on this blog for years, before there was an Instagram, in the
Image Gallery
(also linked at right). I created that section as sort of a sandbox for experimenting with different photographic and image manipulation techniques. I haven't paid a lot of attention to it, and posting images to Instagram is much easier (especially since I discovered
the workaround
that lets me do it via Safari or Chrome on my desktop computer).
I still like the Image Gallery concept, because it allows for more flexibility in image description, context, etc. It also isn't as restrictive in terms of image size and format, although Instagram has gotten a little better in that regard. Also, I like not being dependent on a third party for how my content gets displayed.
So, if you see something I've uploaded to Instagram and want to know more about it, you can either ask in the comments section of Instagram, or check the Image Gallery. I might have already provided the answer in the latter section.