Bored Gazette readers are justifiably tiring of reading about my record digitizing efforts. I understand completely. One of the benefits of retirement is having time to spend on frivolous activities like mid-morning naps, mid-afternoon naps, converting record albums from the last century to a digital format, and writing tedious, repetitive blog posts about it all. So, here goes.
I've been using a free, open source, cross-platform bit of software called
Audacity
to rip a collection of about 200 vinyl records into AIFF format so I can import the music into iTunes and get rid of the physical albums.
We have plenty of closet space in our house so storage isn't really a motivating factor, although records do take up a lot of room. What I don't have is room in our A/V cabinet for a turntable, nor the inclination to play records. Having to get up every 15-to-24 minutes to flip a platter is such a chore.
I'm almost finished with this project, and here are a handful of observations that might benefit anyone thinking about doing the same thing.
I mentioned at the top that I'm almost finished with this project. But a variation looms on the horizon...I have a 7" stack of 7-inchers (aka 45s) waiting for the same treatment. And I'm just sure some of them will be ridiculously irresistible to Discogs junkies.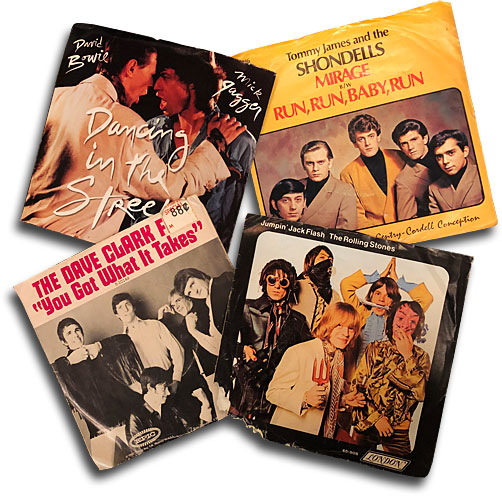 I'm going to be rich! Rich, I tell you!