It's that time of the year when the pecan trees in our back yard begin to earn their keep by producing, well, pecans. We certainly look forward to a great harvest of that nutty goodness, with visions of pies and ice cream toppings and pecan-crusted tilapia dancing in our heads...which is where those visions will stay because since we bought this house three years ago, we have yet to taste a single homegrown pecan thanks to the ever-increasing population of squirrels.
It's bad enough that they chow down on our pecan crop before it even matures, but they add insult to injury because they drop the discarded pieces of nut onto our deck. This creates a real mess as well as a good approximation of a lego-strewn floor for the unwary barefooted resident (i.e. us). We actually can't sit on our deck during the day because of the continuous deluge.
You're probably thinking, "well, how bad could that really be?" I'm glad you asked. Just drag the yellow bar on the photo below to the left to see a before-and-after comparison to show the effects of the pecan bits raining down.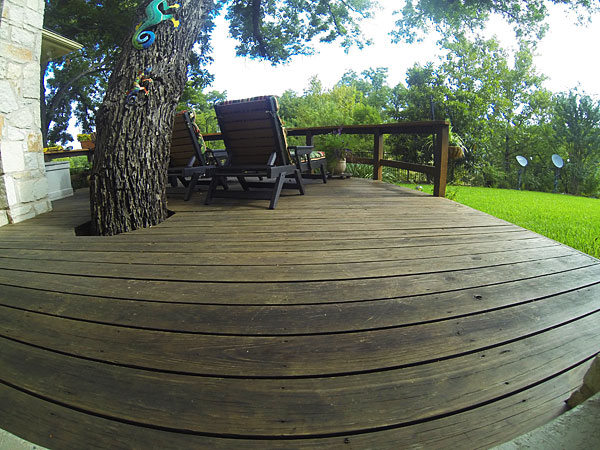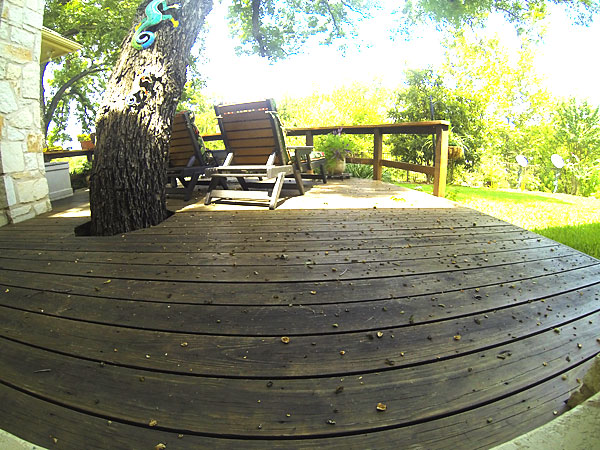 I'm not sure these photos do justice to the actual situation. It's important to understand that this mess was created in a space of three hours, and is repeated every three hours during the day until ALL. THE. PECANS. ARE. GONE. In fact, the annoyance factor is so high that I actually went to the trouble of setting up a GoPro camera to film a time lapse of the phenomenon: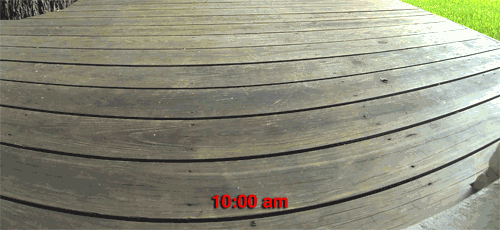 This will be Exhibit A in my self-defense strategy if I'm ever hauled in for shooting up our trees with a 12-gauge.
This is, of course, a fairly short-lived problem, given that over the course of a week or so, the squirrels will completely decimate the pecan crop and go back to simply chewing our chair cushions. And, frankly, because our trees are a native variety (rather than one of those PED-amped hybrids), the nuts aren't really very good. But it's the principle of the thing, you know?
If you've followed this blog long enough, you know that I've always been
partial
to
mammals
of the
Sciuridae
persuasion, but I've just about reached the limit of my tolerance. (Plus, they dug up
my DIY pecan pie
!) I've even started to think about a solution.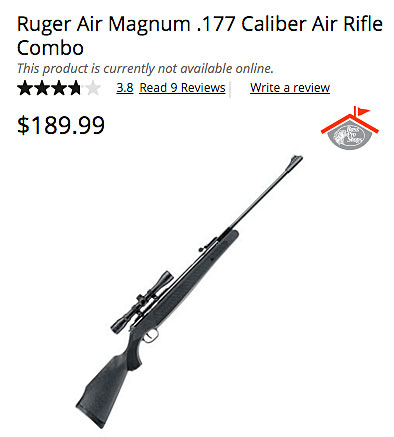 Firing shotguns within the city limits is frowned upon. This is not a shotgun.