Even though I'm no longer in the web design business, I continue to maintain a handful of nonprofit sites on a volunteer basis, including the one belonging to the
Lone Star Sanctuary for Animals
. This is a local no-kill shelter for dogs and cats, and we post on the website photos and information of all the animals available for adoption, including these:
That's Jenna on the left; Jasper is on the right. But if you look on the website, you'll find only Jasper. And that's a little sad.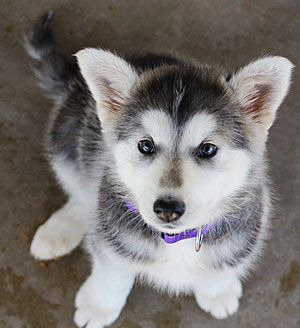 Jasper's been at the shelter for more than three years, awaiting adoption. Jenna was at the shelter for about three days. I got an email last night asking me to take her photo off the site as soon as possible, because they were getting so many phone calls about her that it was disrupting the staff's schedule.
People employ a wide variety of criteria to decide which pet they want, and far be it from me to judge the appropriateness of that criteria. I admit that I find some breeds of dogs more attractive than others. But this seems to be a pretty clear reminder that youth and beauty trump age and, well, not-so-beautiful, even when it comes to animals.
I hope Jenna went to a great home. I hope even more that Jasper will soon enjoy the same.